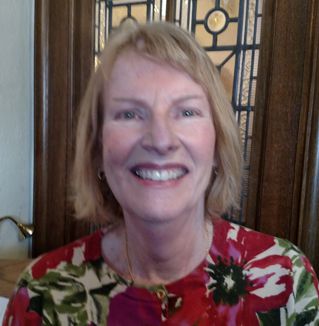 Michele Florkowski was born in Cape May Court House, New Jersey and was raised with her extended family on a farm in Goshen, New Jersey. She was raised with a strong Church influence because her grandmother taught Sunday School and summer Bible School at Goshen Methodist Church. She moved to Pennsylvania when she was 10 years old.
Michele is the Director of Finance at Doylestown Hospital. She has a Masters Degree in Tax from Temple University and is a Certified Public Accountant. She is blessed with a wonderful son, Ray, and his beautiful fiancée, Christine. She has two step sons, Stash and AJ, and 6 grandchildren.
Michele enjoys bird watching, gardening, putting puzzles together and reading a good book. She is also a nature lover. Ray and Christine invited her to attend a Sunday Worship Service with them at Christ Church and, the minute I walked in the door, she instantly knew she found her church family. Everyone was so warm and welcoming. "I thank the Lord for his guidance."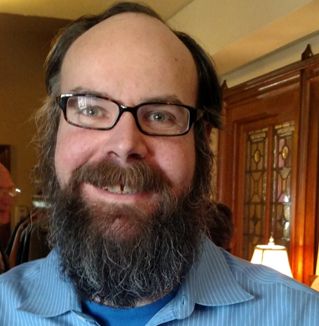 Ray Florkowski was a very active member of St. Peter's Lutheran Church I Hilltown. He was confirmed there, was Sexton, and an active participant in Sunday School and youth group.
Ray graduated from LaSalle College High School where he was extremely involved in soccer and the community service corps. Afterwards, he joined the Army.
For 12 years, he worked at Whole Foods Market where he developed interests in healthy eating, organic gardening practices, and animal welfare. This carried over to his home life where he is a gardener and raises ducks.
More recently, he has changed career paths and is currently working in kitchen and bathroom remodeling. Three years ago, after moving and not having a church he was attending, his fiancée, Christine Nugent, invited him to Christ Church for a beautiful Christmas Eve service. He has been coming back ever since.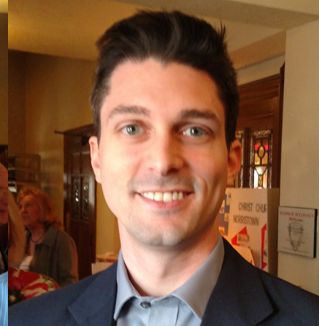 Jordan Lesher grew up in the Lutheran church with visits to his grandparents' Methodist church. He also studied the Bible with the Jehovah's Witnesses for one year and has had a few college courses in Judaism.
Mainly from Frederick, Maryland, he moved to the area from central Pennsylvania in September to begin working for Vanguard. Twice, he lived abroad; in Germany, Ireland and then in London. And, he greatly enjoys reading and discussing the writing of C. S. Lewis and Timothy Keller.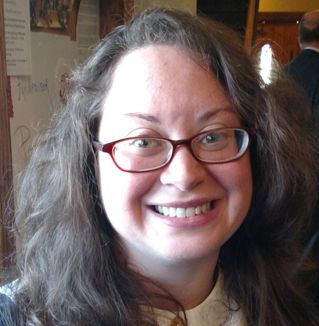 Christine Nugent was born in Bryn Mawr, Pennsylvania before being brought home to Norristown by her loving parents, Harry and Robin Nugent. Daughter and descendent of German Quaker, English Protestant, and Irish Catholic immigrant backgrounds, a unique spiritual composition set the foundation for the faith journey that was ultimately to lead to Christ Church. A fateful invite from her best friend, Katie Lilick, the granddaughter of June Winberg, to assist with Vacation Bible School, was the beginning of the long-term faith relationship that was to transpire.
She was baptized at St. Thomas of Villanova, where her parents were married and her father had deep familial and schooling roots. Her father taught her the Lord's Prayer while her mother spoke to her of the saints and the angels that would always watch over her. While "church" was not a regularly attended family event, spirituality was always present. Whether it was Grace shared at the dinner table, Holy Water from a recently visited shrine, midnight Mass, or the Angel that guarded her bedroom doors, GOD was never absent from their home.
Having grown through the Norristown Area School District and its diversity, she found herself called to education and non-profit works after receiving her Bachelor's Degree from Arcadia University in Glenside.
Despite several years of separation from her family and church, she has returned home where she strives to be an active participant. She is grateful to have found her "church home" where God has never left and she has found herself called back to. Christine is currently employed by Christ Church as our Office Administrator.
Jack Robinson was unable to attend the March 19 installation service due to a pending medical procedure. We will welcome him at a later date.
Born on September 9, 1947, Jack Robinson, was raised in Norristown, Pennsylvania and attended Christ Church from ages 3 to 13 (1950-1960) where he was also a Cub Scout.
After graduating from Norristown High School in 1965, he enlisted in the U. S. Navy in August of 1965 at the beginning of the Vietnam War. While enlisted, he was assigned to NAS San Diego, California; NAS Memphis, Tennessee; NAS Rota Spain and the U.S.S. Lexington out of NAS Pensacola, Florida, assigned to the flight deck where naval aviators were trained and qualified on landings and take-offs from a carrier.
Jack married Kristine Robinson out of Glenside, Pennsylvania in March of 1968 and, over the next ten years, had three children; Jamie, Jeffrey and Lindsay. During that period of time, he and his family were active members of The First Baptist Church of Glenside in Glenside, Pa. Baptized at that church in 1984, Jack spent the next 25 years raising is family and living in Glenside.
Jack's entire career was spent in the home improvement business and the kitchen and bath remodeling industry where he managed several lumber yards and home centers for his first ten years. He then entered the sales and sales management positions in the kitchen and bath industry where he represented three different, nationally known, kitchen cabinet manufacturers for the next 30 years, selling to home centers and mass merchants as well as training kitchen design principles to their design and sales personnel.
Currently retired as a single person, Jack passes his time fishing, coin collecting and visiting his out of state family members in Baltimore, Maryland and Charlotte, North Carolina.