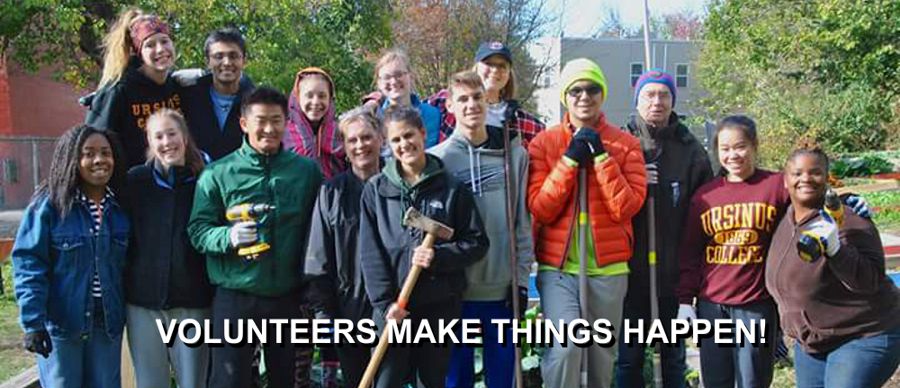 Listen up everyone! We have several opportunities to give, serve, and make a difference in our community. Are you, or perhaps a friend or family member interested in a place to serve and make a difference? Christ Church is here to help you find your place of service. Here are a few current possibilities.
NEEDED - Person to work with the pastor and church staff on our social media presence. We are looking for someone to be an enthusiastic supporter of our vision for outreach. They should be well versed in the functionality of the various social media formats and be willing to suggest new and additional ways of engaging people through each. They will be expected to post regularly to keep sites updated and fresh as well as engaging others to become involved.
NEEDED – additional volunteers for the "Helping Hands" after school homework help program at Stewart Middle School. Must love kids and be available either Tuesdays or Wednesdays from 3:00 pm to 4:15 pm.
NEEDED - someone to help in planning a ministry to newcomers in our church neighborhood. Join with someone who is already interested in this opportunity.
NEEDED - emergency food donations for the Interfaith Food Ministry. Non-perishable items and paper products are welcomed. Bring them any time for they are needed due to the Pennsylvania state budget crisis.
NEEDED - a couple of people to develop an idea that has been offered to start a ministry to "beautify" our surrounding neighborhood. Ideas include potted plants or trees on the Noble Street side of our church building and/or on the Marshall/Noble Street corner. Another idea is to make small flower boxes and give them to our neighbors to beautify their front porches. These ideas need further discussion to develop a recommendation on what to do.
Thanks for giving these opportunities some thought and, perhaps, some action.
If you are interested in helping with any one or more of these opportunities,
please contact us and let us know.