ASIA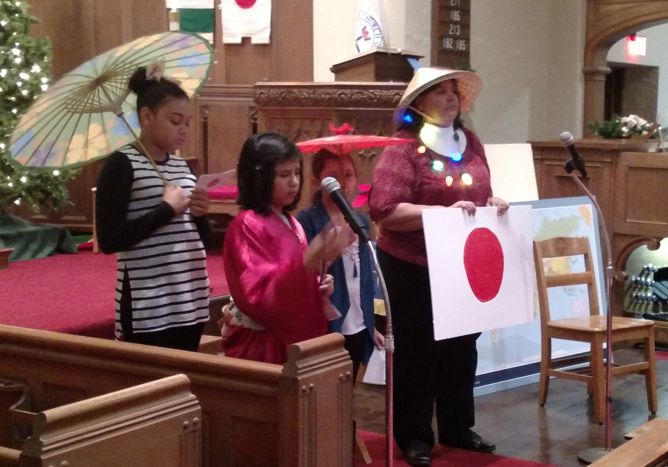 I have heard the good news for all people. We are from Japan. In our country most people are not Christians… Only about 1% are Christians.
Christmas was introduced in Japan by Christian missionaries, and for many years the only people who celebrated Christmas were those who turned to the Christian faith. But now, the Christmas season in Japan is full of meaning and is almost universally observed.
Almost everyone has a small desk top plastic Christmas tree in their homes which they often display in a place out of the way such as on top of the refrigerator.
Santa definitely comes to children's homes but through their bedroom windows and he leaves just one present.
Christmas Eve in Japan has also developed into a romantic holiday for couples.
We also have some unusual traditions of eating Kentucky Fried Chicken. A favorite dessert is a sponge cake with strawberries and whipped topping.
The story of the birth of baby Jesus in a manger is fascinating to little girls in Japan for they love anything having to do with babies. The scene of the Nativity helps them to become familiar with a cradle for the very first time. Japanese babies never sleep in a cradle.