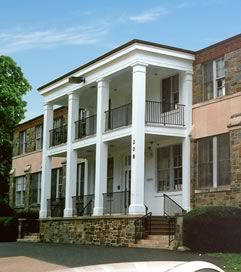 Phoebe Wyncote is small and intimate, fostering a comforting environment. Located in a charming residential neighborhood in the northern Philadelphia suburbs, our newly renovated campus is warm and welcoming. Public transportation, big city medicine, and a multitude of activities are available very close to our campus. Whether you are active and independent, need some assistance or rehabilitation, or need continuous care, Phoebe Wyncote is dedicated to meeting your needs.
Phoebe Wyncote was founded over 80 years ago as Wyncote Church Home and became part of the Phoebe Ministries family in 2006. Like Wyncote Church Home, Phoebe Ministries holds a rich legacy of caring for older adults. Founded over 110 years ago, Phoebe has expanded from a single skilled nursing community to an organization offering care and services to thousands of older adults annually in seven counties. The Phoebe name has been synonymous with compassionate, faith-based care for over a century.
As a not-for-profit community, we put people before profits. That is why older adults and their families put their faith in us.
Additional information at https://phoebe.org/communities/phoebe-wyncote/